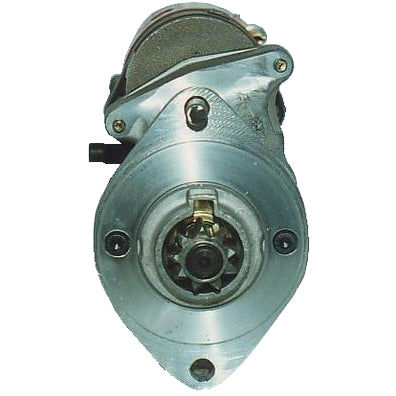 RS18
Ford: 1200-1500cc push rod MK 1 Cortina, Anglia. 9t 29mm pinion, optional 10t 29mm (suits some early ring gears). 1.0kw.
When installing the RS18 in MK1 Cortinas and Anglias a small "window" in the engine mount insulator bracket will need to be made to enable starter fitment and removal without engine removal. Some engine blocks may need to have a small amount of material removed from the "web" area to allow fitment.
If engine is "solid" mounted or has "polyurethane" engine mounts severe engine vibration can result in an engine harmonic that can cause premature solenoid failure.  Please order your RS18 with a modified solenoid assembly at no extra cost to avoid this.
                                                      -----------------------------
Austin/Morris/MG/Wolesley: Mini/1100/1300: 850cc, 1000cc, 1100cc, 1275cc, 1300cc.
9t 29mm.
Hillman Imp: 9t 29mm long pinion.
Warranty & Disclaimer