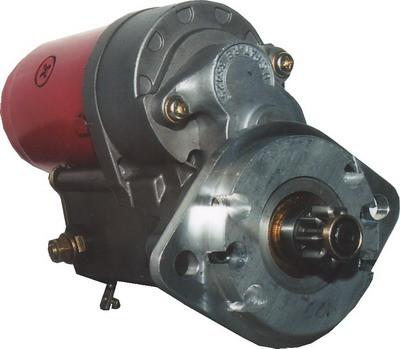 RS122A
Oldsmobile: Early Oldsmobile1949-52 303ci and 53 324ci with145/6t ring gear.  1954-57 324ci with 172t ring gears have different pinions and different pre-mesh distances.
Mercedes Benz: 4cyl. 1961-87.
Cadillac: 1936-55 331ci. 9t 29mm 22mm pinion projection.
Chrysler, Plymouth, Dodge, De Soto: flat head 6 9t 29mm.
Graham/Hupmobile w/Graham engine 1940-41. 13t 39mm pinion replaces 9t 29mm.
12v 1.2kw. Photo differs from actual starter.
Warranty & Disclaimer